Dustin Jones / 1989 Honda Civic Si / H Stock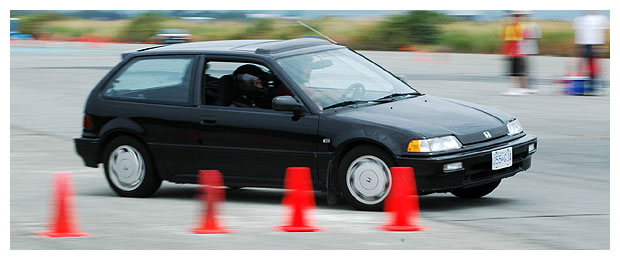 ---
Dustin got his spot on Team1 by hanging out with the team quite a bit on and off the track. And while Tim has taken employment on weekends and will be mixxing his autox schedule, Dustin will be the filler for the rest of the 2006 season.

Having owned an MR2 and a Supra that he never tried autoxing, the 89 Civic Si is the ideal car to start racing with. Right now the car is bone stock so he will be rocking it out with Matthew and Vincent in H Stock. Future plans include getting rid of the ES100's and putting on a set of Falken Azenis RT-615's, and moving into STS with other goodies.

Being a novice, like the rest of the team, he too competed in VCMC's 2006 Novice Championship Tour, finishing in 6th place, ahead of some Team1mates. He almost cried when an unofficial overall results posted on the forum had him in 9th place, but if that was the case, he wouldn't be filling in for Tim right now...

Dustin participated in the 2006 BC Autoslalom Championship and finished as the 3rd Top Novice.

Notable extras:
-Also a camera buff, you can see him walking around the pits taking pictures of other cars in the mornings.
-Him and his friend Eric/MR-S founded NorthWestMR2.com.
-Chugged a Dixie cup's worth of super hot sauce on a $5 dare, only to wake up the next morning with what's worse than a hangover.
Previous rides: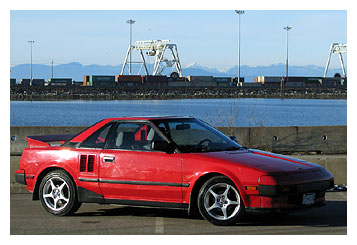 1985 Toyota MR2



1989 Toyota Supra
---